UK approves airstrikes against ISIL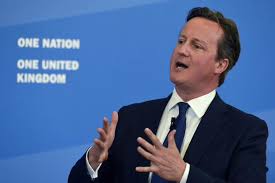 Britain is to launch airstrikes on ISIL targets in Syria after the country's parliament overwhelmingly approved plans for military action on Wednesday.
The House of Commons voted by 397 votes to 223 late on Wednesday night to accept the government's motion following a debate that lasted 11 hours and saw 106 lawmakers speak.
The decision grants the U.K. permission to join the U.S.-led coalition of countries bombing ISIL targets in Syria. British fighter jets, which already have permission to bomb ISIL in Iraq, could start air campaigns within hours, the BBC reported.
The issue hugely divided Britain's opposition Labour Party, with as many as a third of its lawmakers thought to have rejected leader Jeremy Corbyn's pacifist position by supporting the government.
An earlier motion in parliament to reject military action was voted down 390 to 211.
Earlier on Wednesday, Prime Minister David Cameron had urged lawmakers to endorse U.K. airstrikes against ISIL in Syria in order to "keep the British people safe", saying the plans were "not about whether we want to fight terrorism, it's about how best we do that".
"Governments of all political colors in this country have had to fight terrorism and had to take the people with them as they do so," Cameron said, adding that he respected people who had a different view than him.
The U.K. premier came under fire during the debate for refusing to apologize for suggesting opponents of his plans were "terrorist sympathizers".
Cameron was widely reported to have used the term to describe Corbyn and his allies during a meeting of lawmakers from the governing Conservative Party on Tuesday night.
Addressing Cameron during the debate, Corbyn said the term "both demeans the office of the prime minister and I believe undermines the seriousness of deliberations we are having today".
He called on the U.K. premier to make an immediate apology for his remarks, but Cameron stared straight back at Corbyn in the House of Commons chamber without appearing to respond.
Corbyn said he opposed the proposed action because it was "ill-thought out".
"I urge members on all sides of the House to think very carefully about the responsibility that lies with them today," he said.
"Do we send in bombers not totally aware of what all the consequences are going to be, or do we pause, not send them in and instead put all of our efforts into bringing about a peaceful, humanitarian and just political settlement to the terrible situation faced by the people in Syria?" he asked.
Most lawmakers in the governing Conservative Party supported the motion, along with dozens from Labour, the Liberal Democrats and the Democratic Unionist Party of Northern Ireland.
But most Labour lawmakers opposed the motion, backed by the Greens, Scottish and Welsh nationalists and the Northern Irish Social Democratic and Labour Party, or SDLP.