UK, Australia open joint visa centre in Dhaka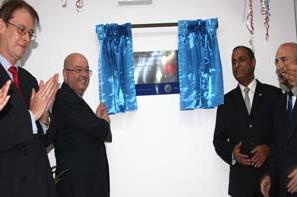 The United Kingdom and Australia have opened joint visa application centre (VAC) in the capital, a press release issued on Monday said. Applicants can process visa applications for both these countries from a single point office. A similar joint VAC centre will soon be opened in Sylhet.
The office of the joint VAC is located in the Delta Tower Building, Road 90, Gulshan 2. VFS Global will manage the joint VAC until 2019.
The move aims to further highlight the collaboration between Australia and the United Kingdom, the press release said. British High Commissioner Robert Gibson and Australian regional director for South Asia Jose Alvarez welcomed the move.