UK lawmakers tell queen to cut costs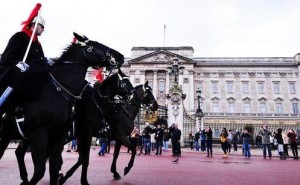 British lawmakers have criticized the financial affairs of Queen Elizabeth II and her household, urging the monarch to bring in more income by opening up Buckingham Palace to visitors more often.
The House of Commons Public Accounts Committee said in a report Tuesday that the royal household needed more cash to address a serious maintenance backlog on crumbling palaces.
In words that have become familiar to Britons during five years of austerity, committee chair Margaret Hodge urged the royals "to do more with less."
She said Buckingham Palace was only open to the public 78 days a year, drawing half a million visitors, and suggested that boosting visitor numbers could help raise funds.
The queen receives 31 million pounds ($51 million) a year from taxpayers.