UK Muslim body commemorates 20th anniversary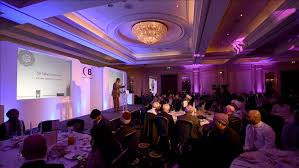 The Muslim Council of Britain, an organization representing Muslims across the UK, held its annual Muslim Leadership Dinner on Friday celebrating progress made by the organization as well as the Muslim community in the UK.
It was attended by MPs such as opposition Labour party leader Jeremy Corbyn, Naz Shah and Stephen Timms as well as representatives from Islamic charities and businesses.
The event, held once a year, also commemorated its 20th anniversary in serving British Muslims throughout the country as well as serving as an umbrella organization for mosques and smaller Islamic organizations.
"This is our annual gathering, bringing together the leaders from Muslim civil society as well as our interfaith friends, coming together to celebrate the different aspects of community achievements," Secretary General Harun Khan told Anadolu Agency.
"So each year, we have done different themes. But this year coincided with our 20th anniversary, so we felt it was quite apt to have a 20th anniversary celebration. So we will be talking about the achievements of the MCB over the last two decades," Khan added.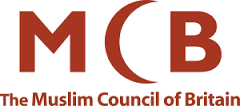 Asked about the event's purpose, Khan said "the dinner is really a mark of celebration. I think it's important for us because we face so many different challenges as a community on various levels that it's nice to come together and celebrate the great themes our community contributes to this country".
Also speaking at the event was Sir Iqbal Sacranie, the first and founding secretary general of the Muslim Council of Britain, who was knighted in 2005 by the Queen due to his efforts in representing the Muslim community.
"What a wonderful occasion it is today, when one reflects 20 years ago at a time which can only be looked at as a momentous occasion, a landmark event in the history of British Muslims, when more than 200 organizations across the country willingly joined hands and affiliated to the Muslim Council of Britain," he said.
Also addressing the audience was Jeremy Corbyn, who said he was "grateful to the MCB for what it's done in the past 20 years, because its foundation is about giving a voice to the entire community".
Representatives from different faiths were also in attendance.