UK refuses diplomatic status for WikiLeaks founder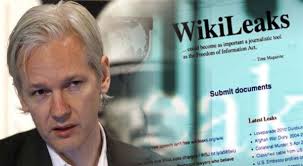 The British Foreign Office rejected an Ecuadorian government request to grant the WikiLeaks founder Julian Assange diplomatic status in a bid to bring to an end his forced stay in the South American country's London embassy.
An FCO spokesperson was quoted Wednesday night by British media, including the Guardian that the "government of Ecuador recently requested diplomatic status for Mr. Assange here in the UK," but "the U.K. did not grant that request, nor are we in talks with Ecuador on this matter."
A proposed diplomatic status — if it had been granted — would give the WikiLeaks' founder diplomatic immunity, which would make it possible for him to leave the embassy and the U.K. without fear of arrest.
Assange has been holed up in the Ecuadorian Embassy located in Knightsbridge, central London for nearly six years after claiming diplomatic asylum in June 2012 after being wanted by Swedish prosecutors for questioning over various alleged sexual offences. He was supposed to be extradited to Stockholm by British authorities before entering the embassy.
He refused to go back to Sweden, referring to the risk of extradition to the U.S., where he insisted the American authorities would charge him with espionage for releasing troves of once-secret files to the public.
The development came following reports by the Ecuadorian press that Assange, who is Australian by birth, recently became an Ecuadorian citizen and was granted a passport.
Swedish prosecutors last year dropped their investigation into allegations against Assange but he still faces arrest by British authorities for breaching his former bail conditions if he leaves the embassy.
Ecuador's foreign minister Maria Fernanda Espinosa, earlier this week, said her country was seeking a "third country or a personality" to mediate a final settlement with the U.K. to resolve the impasse.
"Ecuador knows that the way to resolve this issue is for Julian Assange to leave the embassy to face justice," the FCO spokesperson said.
In 2016, a UN panel concluded that Julian Assange has been arbitrarily detained in violation of international law.