UK school, mosque evacuated after bomb threat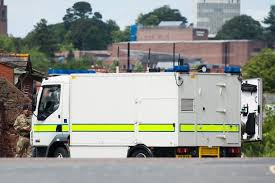 A primary school and mosque were evacuated today after two suspicious devices were discovered.
A large part of the city centre in Exeter, Devon, was cordoned off while emergency services dealt with the devices.
One suspicious bag was found outside St Sidwell's Primary School just before 7am by a caretaker who noticed that wires were coming out of it.
A second package was found a short while later at the nearby King William Street car park.
The two suspicious packages were found in large suitcases but a rumour of a third has been dismissed as a false alarm.
Police set up a 100m exclusion zone around York Road and Sidwell Street, close to both the school and Exeter mosque, both of which were evacuated.
A police spokesman said he was unable to confirm the controlled explosions had taken place but confirmed that disposal experts had been considering the action.