UK votes to leave European Union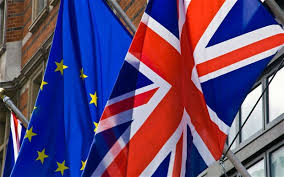 Britain has voted to end its 43-year association with the European Union in an historic referendum result which will have global implications.
In a narrow outcome, 17,410,742 voters (51.9 percent) chose to leave the EU while 16,141,241 (48.1 percent) opted to stay in the bloc.
The turnout was 72 percent, the highest voter participation recorded in a U.K. national poll in nearly 25 years.
But while England and Wales voted to leave, Scotland and Northern Ireland voted strongly to remain in the EU, raising questions about the United Kingdom's future.
The results saw global stock markets fall and sent the pound sterling plummeting against the U.S. dollar in overnight trading.
By Friday morning, the British currency was worth $1.37, down from more than $1.50 just five hours earlier.