'Untrue' Iranian film on Prophet roundly slammed by scholars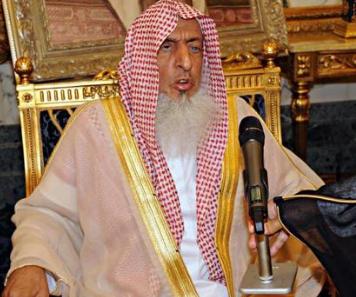 Saudi Grand Mufti Sheikh Abdul Aziz Al-Asheikh has slammed the Iranian-produced film entitled 'Mohammed Messenger of God,' saying that Islam does not allow the Prophet, peace be upon him, to be depicted in this manner.
He said the film depicts the Prophet in an "untrue light" and undermines the important role he plays in Islam. "This is a mockery of the Prophet and a degradation of his status," he said.
Nearly 140 cinemas in Iran began showing the $40 million film, the most expensive in Iranian history, this week. According to the film's director Majid Majidi, the aim of the 171-minute production is "to promote Islamic unity."
Majidi said the aim of his work, the first part of a trilogy, is to reclaim the rightful image of Islam, which he said extremists have distorted.
Al-Azhar scholars denounced the film last week, demanding that the Iranian government ban it. Abdulfatah Al-Awari, dean of the faculty of theology at Al-Azhar University, said "it is not permitted under Shariah to embody the prophets."
The Muslim World League (MWL) has also denounced the movie, which was shown last Thursday at the Montreal Film Festival in Canada, with scenes characterizing the body and figure of the Prophet (pbuh).
Abdullah bin Abdulmohsen Al-Turki, the MWL's secretary general, said the Prophet should not be represented in this manner. Al-Turki urged Tehran to "suspend and prevent the screening of the movie" and called on Muslims to boycott it.
While Iran has denounced cartoons of the prophet like those published by French satirical magazine Charlie Hebdo, Shiites are generally more relaxed than Sunnis about depiction of religious figures.