US seeks to curtail green cards for immigrants on public aid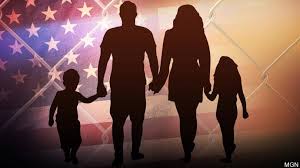 The Trump administration is proposing rules that could deny green cards to immigrants if they use Medicaid, food stamps, housing vouchers and other forms of public assistance.
Federal law already requires those seeking green cards to prove they will not be a burden – or "public charge" – but the new rules detail a broad range of programs that could disqualify them.
The Department of Homeland Security said Saturday that current and past receipt of certain public benefits above thresholds will be considered "a heavily weighed negative factor" in granting green cards as well as temporary visas.
The 447-page proposal published on the department's website will appear in the Federal Register "in the coming weeks," triggering a 60-day public comment period before it takes effect.