US using ISIL to 'rebrand war on terror'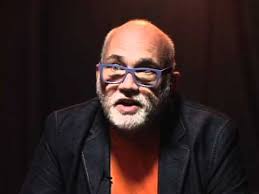 A political commentator has said that the United States has rebranded its so-called war on terror in the name of fighting the ISIL terrorist group in Iraq and Syria.
Anthony Hall, professor of Globalization Studies at the University of Lethbridge, told Press TV on Saturday that "the people who are fighting ISIL are also creating ISIL."
"We are being presented with constant stream of propaganda — hate Islam, hate the Arab world," he added.
He said the real perpetrator of the 9/11 attacks was Israel that was guiding different US agencies.
"Until we get to the roots of the big fraud, the big lie, the base of this whole so-called global war on terror and its now being rebranded, we're in dire straits," the professor said.
The US and its allies have been conducting airstrikes against ISIL in Iraq and Syria.
They say they are carrying out the airstrikes against the Takfiris in both countries in order to curb their advances in the region.
However, the air raids have so far failed to halt the insurgents' military gains.