Western Union agrees to pay $586m for fraud victims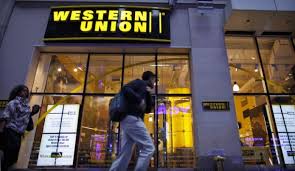 Western Union has agreed to pay $586 million to the US government to pay back victims of fraud that the money transfer company failed to protect.
The government said Thursday that Western Union did not have a strong enough anti-fraud program, allowing scammers to use its money-transfer services to rip off customers.
In one such scam, fraudsters would contact people to trick them into thinking they won a foreign lottery and asked them to send money through Western Union to retrieve their prize.
The Federal Trade Commission (FTC) said in a complaint that Western Union received more than 550,000 complaints between 2004 and 2015 about scam-related money transfers that totaled more than $630 million. The FTC said it believes even more people were victimized, since many may not complain directly to Western Union.
As part of the agreement reached with the FTC and the Department of Justice, Western Union also agreed to put in place and maintain an anti-fraud program and properly train its staff to identify potential fraud.
Western Union said in a statement that much of the activity in the government's complaint occurred between 2004 and 2012, and that it has increased spending on anti-fraud measures in the past five years.
"We are committed to enhancing our compliance programs to prevent illicit activity on our network and protect customers who transfer money," Western Union said in a statement.
Shares of Englewood, Colorado-based Western Union Co. fell 72 cents, or 3.3 percent, to close at $21.13 Thursday.