Why the time's right to invest in Pakistan property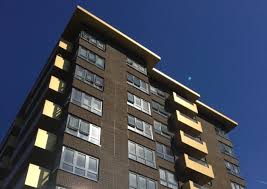 Waheed Abbas: It's the right time to invest in Pakistan's property sector as prices have been increasing over the past few months after the Imran Khan-led PTI government came into power, industry executive and developers said.
"After the new government took over, we are seeing the property market is getting active again. People are looking at investing again. There is a sense of confidence on the ground and if that keeps building, we will start seeing an increase in prices. Property prices in Pakistan have been stable in the last couple of years since tax reforms were introduced in 2016," said Zeeshan Ali Khan, CEO and co-founder of Zameen.com, Pakistan's largest property portal and host of the Pakistan Property Show, which is being held at the Dubai World Trade Centre.
When tax reforms were introduced in 2016, sales of properties worth over Rs5 million had slowed down because they fell under the tax net. But off-plan properties and those priced below Rs5 million saw traction.
"There has been more movement in low-end properties. It was good for the sector because people were flipping properties, that has now stopped," Khan said.
"Pakistan's economy is not in good shape now but people are very positive. This wave is not going to last very long, so the government needs to capitalise on it and come up with the right measures. Another reason that makes the sector outlook brighter is that more government properties will be released in the market," he said.
Ahmed Shaikhani, managing director of Shaikhani Group and president of Motor City in Karachi, said prices have been going up since the new government came into power as the confidence of local and foreign investors has improved.
"The government is coming up with some regulations; plus security and safety is improving, so prices are going up as a result. Hence, it's the right time to invest in Pakistan and the returns are very good," he added.
The Zameen.com chief said the leasing market is highly critical for the real estate market and called for new regulations for the growth of the leasing sector in the country.
"It is a cash-based economy and the leasing market's contribution to the GDP is less than 0.5 per cent. Until you make that feasible, you're not going to get price hikes," he said, adding that the government must come up with regulations ahead of the launch of five million houses for the poor.
"If you launch low-income housing, you need to make sure that it ends up with the right person. If it goes into the trading market, everything will end in chaos," he warned.