Will and Kate splurge on new home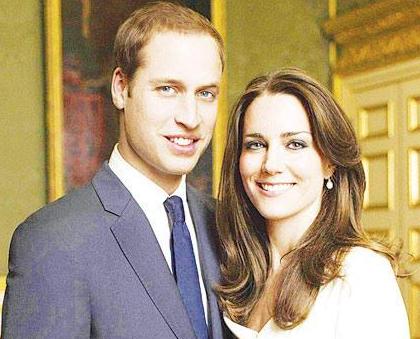 The British monarchy has defended the cost of refurbishing a Kensington Palace apartment for Prince William, his wife Catherine and their baby son Prince George.
A royal spokesman did not confirm the seven-figure cost — reportedly at £4 million ($6.8 million, five million euros) — for repairs and refurbishments, but said the royal couple had paid for their own furnishings.
The bill includes extensive work on the 17th-century London palace apartment, including installing a new roof, overhauling the electrics and carrying out plumbing repairs, while work was needed to remove asbestos.
William and Kate, the Duke and Duchess of Cambridge, have taken up Apartment 1A, formerly the home of princess Margaret, Queen Elizabeth II's sister, who died in 2002.
The living space was last refurbished in 1963, shortly after the newly-married Margaret moved in.
The apartment was designed by Christopher Wren, the architect who built London's St. Paul's Cathedral.
"This is the Duke and Duchess's one and only official residence. It is here that they plan to stay for many, many years to come," the royal spokesman said.
"We also had to take into account the fact that Kensington Palace is a scheduled ancient monument, and all elements of the refurbishment had to be agreed with English Heritage," the conservation body responsible for protecting historic sites.
"Often this meant ensuring a high standard of work in line with the historical significance of the Christopher Wren building."
He said William and Kate, both 32, "paid privately" for all the internal furnishings, including carpets and curtains. The couple were also at pains to ensure that the specification was not extravagant, the spokesman said.
Steeped in royal history, Kensington Palace, part of which is open to the public, is William's childhood home. It was the main residence for him and his brother Prince Harry until 1998.
William and Kate had been living in the small Nottingham Cottage within the Kensington Palace complex. The plan was for Harry to take it over when the Cambridges moved into the palace proper.