Woman becomes head of UAE parliament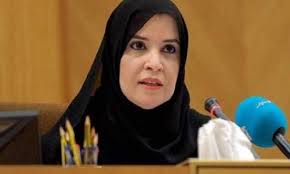 The United Arab Emirates (UAE) made history on Wednesday when it appointed Amal al-Qubaisi as president of the country's Federal National Council (FNC), making her the Arab world's first woman to be elected to the role.
Early last month, nearly 79,000 Emirati voters elected 20 representatives of the 40-member FNC, a government advisory body. The rest of the council members were selected by the authorities of each of the seven Emirates.
The 40-member FNC is the advisory federal authority of the UAE, and was formed to represent the general public.
Eight women made it to the newly elected council, which is headquartered in the UAE capital of Abu Dhabi.