Theresa May to become Britain's next PM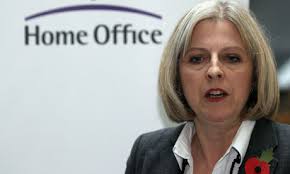 Prime Minister David Cameron says he will step down on Wednesday, making way for Theresa May to succeed him as British leader.
Cameron says it's clear May has "the overwhelming support" of Conservative lawmakers. He says May's rival Andrea Leadsom made the right decision to withdraw from the race, ending the party leadership race.
Cameron says he will attend a final session of Prime Minister's Questions in the House of Commons on Wednesday before going to visit Queen Elizabeth II and tendering his resignation. The queen has the formal role of appointing the new leader.
Prime Minister David Cameron said on Monday after her sole rival pulled out of a leadership race.
"We'll have a new prime minister in that building behind me by Wednesday evening," Cameron told reporters outside his Downing Street residence, explaining that he would hold his final Prime Minister's Questions session in parliament on Wednesday before meeting Queen Elizabeth II to step down.