World's longest-reigning monarchs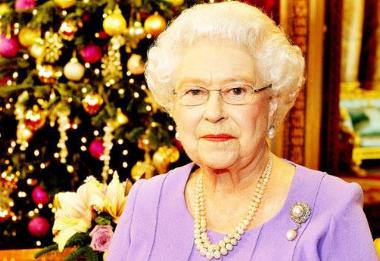 On September 9, Queen Elizabeth II will become Britain's longest-reigning monarch having been on the throne for 63 years and 216 days.
Elizabeth, 89, will surpass the record of queen Victoria. However, the world's longest-reigning monarch is the king of Thailand, who marked the 69th year of his reign in June.
Following is a list of the current longest-reigning heads of state:
THAILAND: King Bhumibol Adulyadej, 87, acceded to the throne on June 9, 1946 after his brother died in mysterious circumstances. He was crowned in 1950 after completing a degree in Switzerland. A constitutional monarch, Bhumibol is a revered moral authority in a country subject to political instability. His health is poor however, and the palace revealed in early August that he had recently been treated for "water on the brain" and a chest infection.
BRITAIN: Queen Elizabeth II, born on April 21, 1926, inherited the throne on February 8, 1952 following the death of her father, king George VI. On September 9, Queen Elizabeth's reign is to surpass that of her great, great grandmother queen Victoria, who was on the throne from 1837 until 1901. Queen Elizabeth is queen of 15 other Commonwealth realms.
BRUNEI: Sultan Hassanal Bolkiah, 69, is one of the richest people on the planet. Bolkiah has reigned over the small enclave on the north coast of Borneo since his father abdicated in October 1967. Brunei has sizeable petroleum reserves.
OMAN: Sultan Qaboos, 74, took the throne on July 23, 1970.
DENMARK: Queen Margrethe II, 75, became head of Europe's oldest kingdom on January 14, 1972 following the death of her father, Frederik IX.
SWEDEN: King Carl XVI Gustaf, 69, succeeded his grandfather, Gustaf VI Adolf, in September 1973. He and Queen Margrethe are first cousins.
Before King Bhumibol, the modern record for longevity was held by Japanese emperor Hirohito, who died in January 1989 at the age of 87 after reigning for 62 years.
In Europe, the longest verified reign is that of French king Louis XIV (72 years between 1643 and 1715). Austrian emperor Franz Joseph I reigned for nearly 68 years between 1848 and 1916.