101,758 Bangladeshis perform Umrah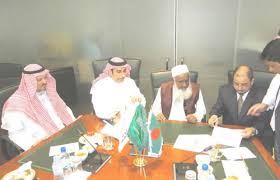 Badea Abu Al-Naja: As many as 101,758 Bangladeshis have performed the minor pilgrimage Umrah since the beginning of the current season.
Executive head of the Tawafa Establishment for South Asian Pilgrims Raafat Badr said the association will offer a number of services to the pilgrims. "The association is looking after accommodation, transportation, food, religious awareness and escorting services for the pilgrims. Our goal is to facilitate the Umrah and Haj process for pilgrims coming into the Kingdom from south Asian countries," said Badr.
He also said the association closely works with the Office of Bangladeshi Pilgrims' Affairs to serve all pilgrims, including ones with medical conditions.
"Pilgrims must note that it is very important for them to adhere to the schedules given to them. They must stick to the schedule of departure and must attend workshops given to them by the association and the travel agency they are contracted with," said Badr.
He said all tour operators must register with the Ministry of Haj through its website to win accreditation for bringing Umrah pilgrims into the Kingdom.
"Each tourism company must take in at least 150 pilgrims and provide accommodation for pilgrims in the same residential building or compound. That way each group of pilgrims will have similar programs and receive better services," said Badr.
Bangladeshi Minister of Religious Affairs Mohammad Muteealrahman said expressed his gratitude to Custodian of the Two Holy Mosques King Salman and his government for the great efforts exerted into serving the pilgrims.
"The Bangladeshi pilgrims are very impressed and pleased with the services offered to them the moment they step foot on the Kingdom's soil. The Kingdom works hard to ensure that the entire process of Haj and Umrah is conducted in the easiest and smoothest way possible," said Muteealrahmad.