8 million worshippers visit Grand Mosque in 10 days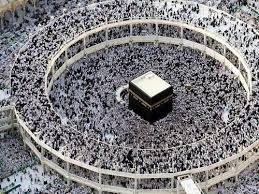 Eight million people visited the Grand Mosque in the first 10 days of Ramadan, a 49 percent increase from last year, the Haj and Umrah Directorate said recently.
Salah Saqr, director of the directorate, said the transport plan was approved and is being monitored by Makkah Gov. Prince Khaled Al-Faisal, who is also adviser to Custodian of the Two Holy Mosques King Salman.
Saqr said 38,000 vehicles had transported visitors during the same period, which was 25 percent more than last year.
Eight stations have been set up for pedestrians and passengers, which facilitated the transportation process, a local publication quoted him as saying.
He said 4.7 million passengers were transported through Ajyad. About 8,632 through Bab Ali, 2,208 through Jabal Al-Kaaba, 4,874 through King Abdul Aziz Gate, 2,169 through Jaroul, 7,993 through Ajyad Al-Sad, 1.12 million through Shuaab Aamir and 148,410 through Riya Bakhsh.
Saqr said the Central Haj Committee, which is chaired by Prince Faisal, approved this year's transportation plan.
The aim is to transport 25 million passengers to and from the Grand Mosque.