8th years anniversary celebration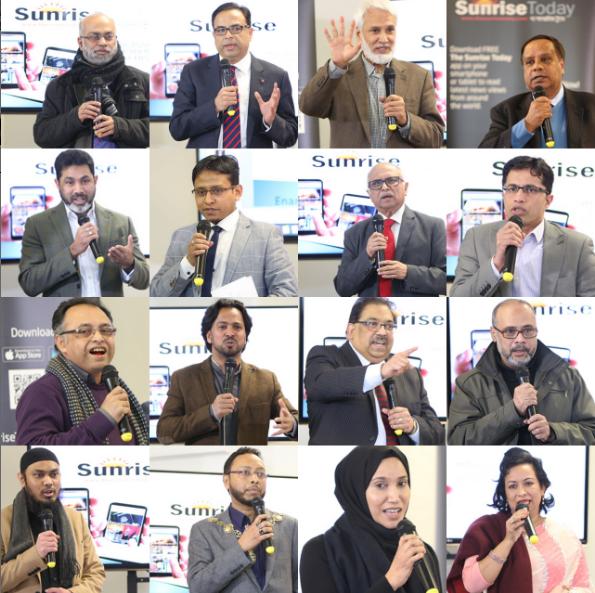 The Sunrise Today is the first complete online (Bangla-English) of Bangla Newspaper in Britain. Since its inception in 2011, it has stepped into its 8th year. During its eight years journey, 'The Sunrise Today' always tried to create a distinctive stream in the world of online. Now mobile application system (App) is now a new addition to The Sunrise Today online news paper. Readers now will be able to get into the apps store of his any smart phone and download the apps of 'The Sunrise Today' free of cost and read the news along side get news link through all time notification. This distinctive journey of the Sunrise Today in Bangla online newspaper is undoubtedly a renaissance in the world of Bangla newspaper in Britain.
A lively programme was held at the Studio Hall of LB24 TV located in East London on February 7 on Wednesday on the occasion of stepping up of the Sunrise Today on its 8th year, distribution of awards to four famous journalist and IT Specialists in Britain and opening (App). At the programme, the speakers said, online newspaper is most favourite now-a-days. Especially, its popularity is increasing to people like social media as they can easily read news online by using smart phone. Speakers urge all concerned to make online newspapers a reliable mass media through publishing objective news in it.
A huge number of journalists from Bangla media in Britain writers, Community leaders, lawyers, businessmen, Politicians and leaders of social organizations attended the programme.
At the programme, awards were given to Syed Nahas Pasha, President of London-Bangla Press Club and Vice President of Common Wealth Journalist Association, Shah Yusuf, founder and CEO of LB24 TV (Online), Mohammad Jubayer, Senior Reporter of Channel-S and Numan Ahmed, creative IT Specialist and founder of London-based IT service Firm Sign Soft Limited.