England's Muslim players leave when celebrations with alcohol begin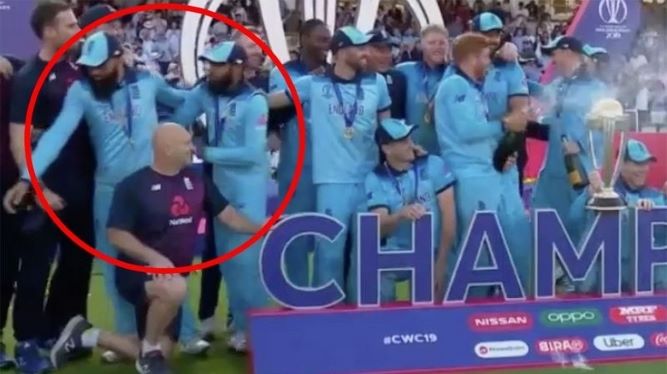 England's historic World Cup win on July 14 is making headlines around the world – almost every aspect of it – including the moment when two Muslim players 'rushed off' the podium during the celebrations at Lord's.
A short clip of star spinners, Moeen Ali and Adil Rashid, has gone viral on social media – as they quickly left team England's celebrations as one of the players popped a bottle of alcohol.
The players' reaction have received mixed response on social media, with some supporting and respecting the players' decision to leave, while some feel that they should have stayed on. But mostly netizens and fans applauded the diversity in the English side. Ali and Adil are Muslim and their faith forbids them from consuming alcohol.