Abdal Ullah selected for GLA ballot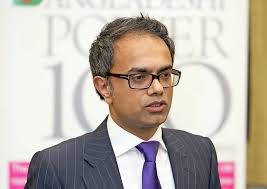 Abdal Ullah has been selected  at the Poplar & Limehouse CLP all members  meeting held on Tuesday 21st July. There was an exceptional high turnout on the night.  Abdal received over 51% of the total votes in the first round with 94 votes, beating Howard Dawber the Strategic Director of Canary Wharf Group who came second with 40 votes. Abdal is now on the shortlist ballot to be put forward  for an all member postal vote for the whole of the City & East constituency which includes members in City of London, Tower Hamlets, Newham and Barking & Dagenham. The final selected candidate will fight for the GLA seat in the London elections in May 2016.
Abdal, has already demonstrated his skills on the London stage having served as the first ever British Bangladeshi member of the Metropolitan Police Authority for six years.
Abdal's  experience includes being a councillor in Tower Hamlets, where he was had a strong record of delivering real change in local government delivering  on issues such as health, education, transport, community safety, housing and the environment.  He was responsible for twenty extra police officers on the streets, over £2 million pounds invested in CCTV; recycling rates improved by up to 40% from annual best of 7% in 2006; much needed support provided to local community organisations; fund raising £65,000 to promote team building and citizenship in young people; securing over £1.5 million funding for the local youth centre and much more.  He has held cabinet posts under 3 different Labour leaders.
Abdal Ullah said: "I am humbled that my local CLP has put my name forward for the final ballot to be the GLA candidate for City & East. I look forward to working with all members on the next stage of the campaign. I believe I am the candidate with most experience across London  and with your support, I will be your champion in City Hall."
Over the coming days and weeks, Abdal will be busy speaking to members of Labour party to thank them and seek their support and is he is encouraged by the enthusiasm with which well wishers have responded to his selection.