Alwaleed donates SR2 million for Syrians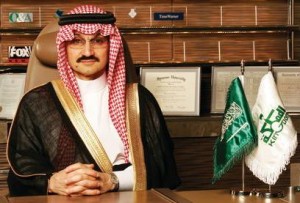 The Alwaleed Bin Talal Foundation–Global, which is chaired by Prince Alwaleed bin Talal, announced a SR2 million donation for the Syrian refugees to help them stay warm and dry in their tents and shelters.
This brings the Alwaleed Bin Talal Foundation's total donations for Syrians to SR8 million.
The SR2 million donation was made through the United Nations Children's Fund (UNICEF), United Nations High Commissioner for Refugees (UNHCR) and Nulabi Al-Nida initiative sponsored by Prince Turki bin Talal to assist Syrian refugees in Jordan and inside Syria. The foundation aims to play a leading role in providing relief to families in Syria.
In 2012, the foundation announced a SR5 million donation for the Syrian people. The commitment was made during a live telethon on Saudi Television in response to the directives of Custodian of the Two Holy Mosques King Abdullah.
The campaign to support the Syrian people has come amid accelerating violence in which thousands of people have lost their lives.
Alwaleed Foundation also donated SR250,000 through the Arab Gulf Program for Development (AGFUND) this year to support the Syrian refugees in Turkey, Lebanon and Jordan.