Bangladesh bans Naik's Peace TV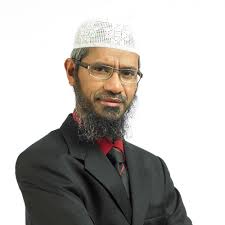 Bangladesh ordered Peace TV, a popular Islamic channel, to stop broadcasting and told local schools to report any missing students.
The measures come after several suspected radicals were reported to be "fans of the television channel," while others were found to be from elite universities but had been missing for months.
A Bangladesh Cabinet committee decided to ban Peace TV from the country, Information Minister Hasanul Haq Inu told journalists Sunday.
The station is run by renowned Indian scholar Zakir Naik, the founder and president of Mumbai-based Islamic Research Foundation (iRF), and its programs are aired from Dubai.
Prime Minister Sheikh Hasina earlier in the day called on every school, college and university to "create a list of absent students and publish it."
Bangladesh has been reeling from dozens of attacks, mainly targeting secular activists or religious minorities.
"We will be rigorous," the premier said. "We must uproot militancy and terrorism from Bangladesh."
Three of the alleged jihadists who participated in an attack on a Dhaka cafe last week, in which 20 hostages were murdered, attended top schools and universities in the Bangladeshi capital.
The revelation that the attackers were educated, well-off members of society has sparked fears among the citizens.
School authorities would now have to provide information on any students who have an unexplained absence of 10 days or more, Education Minister Nurul Islam Nahid said.
Another student of a well-regarded university participated in a deadly attack in northern Bangladesh on Thursday that killed at least three people at a huge prayer gathering marking the start of Eid.
Police said both attacks were carried out by a banned local militant group, despite vocal claims from the Daesh terror group that they were responsible for the siege at the Dhaka cafe.
Authorities, meanwhile, have launched a publicity blitz, urging parents to closely monitor their children. Television channels have broadcast photos of missing students and advertisements to deter extremism.
US Assistant Secretary of State Nisha Biswal flew to Dhaka Sunday to discuss the security situation with Bangladesh Foreign Minister Mahmood Ali.
She offered US expertise in building Bangladesh's counterterrorism capabilities, the American Embassy said in a statement.
"We will continue our assistance in combatting the global threat of terrorism that our countries both confront," she said.