Bangladesh court issues arrest warrant for ex-leader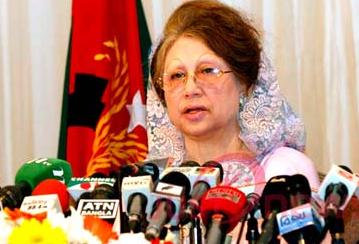 A Bangladesh court has issued an arrest warrant for ex-Prime Minister Khaelda Zia in two graft cases after she failed to appear in court for the fourth time.
Judge Abu Ahmed Jamadder issued the decision on Wednesday in a makeshift court in the nation's capital, Dhaka, after he refused a bail plea by the defence, which sought more time, saying Zia was sick and concerned over her security because of ongoing political unrest.
It was not clear immediately whether Zia will soon be arrested. The order will go to a police station where the cases were registered.
The charges involved an alleged illegal fund used to buy land for a charity named after Zia's late husband, former President Ziaur Rahman.
Zia says the charges are politically motivated, which authorities deny.