Bangladesh more peaceful than India, Pakistan: Report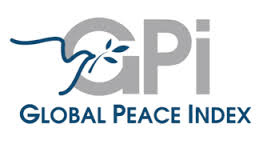 Bangladesh has ranked as 84th peaceful country in the world, ahead of India and Pakistan and third most peaceful country in South Asia, says a report by Global Peace Index published by Institute of Economics & Peace.
However, Bangladesh has been placed in the category of "medium state of peace".
According to the report, the thinly populated island in the midst of the North Atlantic has retained its place as the most peaceful country in the world.
In South Asia, Bhutan is the most peaceful country followed by Nepal, Bangladesh, Sri Lanka, Pakistan and the Afghanistan.
The report ranked 162 nations around the globe based on factors like the level of violence, crime, and involvement in conflicts and the degree of militarization.
European countries dominate in the ranking while Denmark and Austria holding the second and third spots.