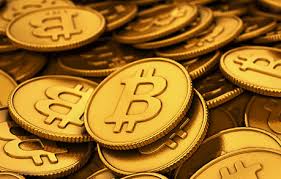 Bitcoin climbed to a new record high Tuesday after one of the world's largest options and futures exchanges announced plans to offer contracts of the digital currency in the fourth quarter.
CME Group Chairman and CEO Terry Duffy said in a statement the company's decision was driven by the "increasing client interest in the evolving cryptocurrency markets."
The cryptocurrency jumped nearly 5 percent to as high as $6,420 after the announcement.
As global demand for cryptocurrencies increases, Bitcoin has attracted the most interest, rising 48 percent since the beginning of October, and approximately 560 percent year-to-date.
The CME Group, which operates some of the largest exchanges in New York, Chicago, and London, said its decision is pending regulatory review.
Bitcoin is a form of digital currency, created and held electronically. It is a decentralized digital currency without a central administrator and the move by CME raises questions about how much regulation may be introduced to the deregulated market. Bitcoin is currently not listed on any of the world's major exchanges.
The Chinese government in September banned initial coin offerings, a means of raising funds by selling off new digital tokens, and cryptocurrency exchanges. But in mid-October, China reportedly resumed the trading of Bitcoin and other cryptocurrencies by using more regulations.