Blind Microsoft engineer uses AI to "see" the world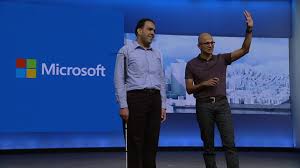 Microsoft developer Saqib Sheikh who lost his eyesight at the age of seven has developed an app to help the visually challenged.
London-based Shaikh, said that talking computer technology inspired him to develop the application – titled SeeingAI – that is built upon Microsoft Intelligence APIs to translate real-world
Microsoft released a video in their developer conference Build 2016 to explain how the intelligent software system called Seeing AI works.
In the video, Sheikh tells his story that how he went to the blind school where he was introduced to talking computers. After joining Microsoft as a software engineer, he always wanted to develop apps which would help others.