Blood Is Cheap in Palestine : Galloway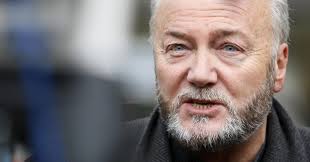 Renowned British politician George Galloway has accused the media of ignoring the death of a Palestinian toddler, who was burnt alive by Israeli settlers, paying more attention to the death of Cecil the lion.
"There has been a great deal more coverage of the savage killing of Cecil the lion than there will be of the murder of baby Ali in Palestine," Galloway, the outspoken leader of the Respect Party, wrote on Twitter, The Independence reported.
"Ali was burned to death by illegal Israeli settlers on West Bank. Nobody in power gives a damn. After all his name ain't Cecil…#Palestine."
Galloway was referring to the death of baby Ali Saad Dawabsha in the West Bank village of Duma.
The 18-month-old toddler was killed when four Jewish settlers hurled fire bombs inside two homes, setting off a blaze that killed a sleeping toddler and critically wounded his parents and 4-year-old brother.
Assailants sprayed painted graffiti reading "revenge" and "long live the Messiah" in Hebrew before breaking the windows of the homes and throwing two firebombs inside.
While very little attention was paid to Ali's death, the death of Zimbabwe's famous lion, Cecil, earlier this week prompted an unprecedented outpouring of anger, disgust and calls for the US dentist Walter Palmer who shot him to be brought to justice for the killing.
Similar anger was expressed by many who compared the furor surrounding Cecil's death to the perceived lack of outrage at the death of a migrant who died in the Channel Tunnel.
Comments said that Cecil's death was seemingly prioritized by the media over a human's.