Celebrations as public picks Vicky Park as one of the best in the UK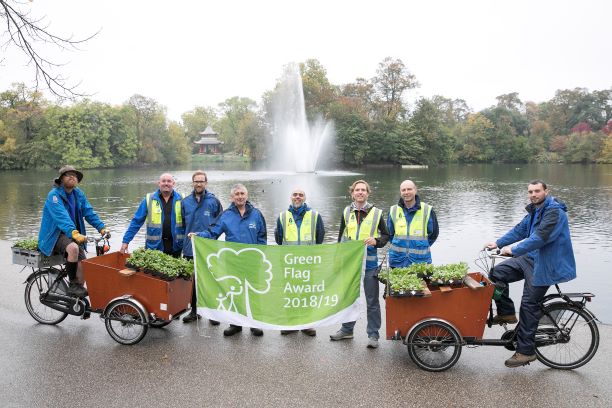 16th October, Victoria Park in Tower Hamlets has been announced as a national top ten winner of a 2018 Green Flag People's Choice Award, the international quality mark for parks and green spaces.
The public chose its top ten favourite parks and green spaces out of more than 1,800 sites. Victoria Park is the only London park to have been selected.
Mayor of Tower Hamlets, John Biggs said: "Victoria Park is a jewel in the crown of Tower Hamlets. While we are an inner city borough, our residents are proud of our amazing open spaces. I'd like to thank everyone who voted for Victoria Park and I am delighted that it has been recognised by Green Flag People's Choice Awards"
Paul Todd, Green Flag Award Manager, said: "Congratulations to everyone who has helped Victoria Park become one of the nation's favourites and a Green Flag Award People's Choice winner.
"We know that parks matter to people and that those tasked with looking after them have faced and are facing some significant challenges.
"This award is the public's way of showing just how much it values its parks and is an acknowledgement to the hard work of the teams that make them such great places."
Nine other winners clinched the 2018 People's Choice Award alongside Victoria Park.