Dr Yunus receives gold medal from Modi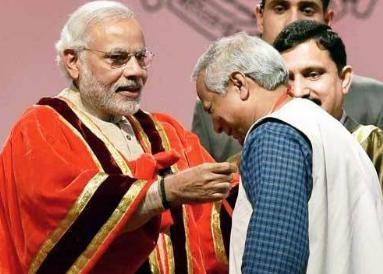 Nobel Laureate Dr Muhammad Yunus Saturday received a gold medal from Indian Prime Minister Narendra Modi.
Modi handed over the medal at the opening ceremony of the 102nd Indian Science conference in Mumbai.
Four other Nobel Laureates were also honored in the program.
However, Indian ministers, chief ministers of different states and renowned journalists also attended the event.
Microfinance pioneer Professor Yunus also joined a party with Narendra Modi after the program.