Earl Miller new US Ambassador to Bangladesh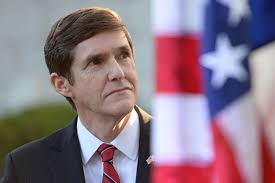 US President Donald Trump on Tuesday announced to nominate veteran diplomat Earl R Miller as his Ambassador to Bangladesh.
Robert Miller, a career member of the Senior Foreign Service, has served as an American diplomat since 1987.
Currently serving as US Ambassador to Botswana, Miller would replace Marcia Bernicat as his country's top envoy in Bangladesh.
He served in senior leadership positions at six United States missions overseas and in the Department of State's Diplomatic Security Service in the US.