East london Mosque Appeal Raised Over £1.1m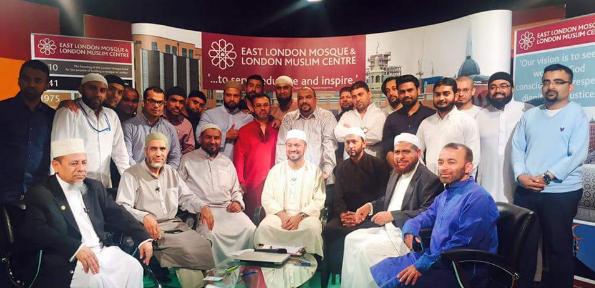 The East London Mosque was given incredible support Saturday night from communities across the UK during its live appeal on Channel S, raising over £1.1m in a 14-hour fundraiser! It broke all previous records with a grand total of £1,134,553.51.
Viewers from all over the UK donated and pledged to the Mosque's recent Qard Hasanah Appeal to buy the Fieldgate Street Synagogue. The Mosque is already in the process of buying the building for £1.5 million. Now less than £400k is needed to complete the purchase before the deadline of 15 July 2015.
Executive Director of the Mosque, Dilowar Khan, said: "The generosity of the community has always been remarkable, especially during Ramadan. Our communities donate to charitable causes here and across the world making them truly exemplary."
Throughout Ramadan the Mosque also helps fundraise for other charities. Over £1.5m has been raised over the years for humanitarian causes through the kind contribution of the Mosque's congregation.