Egypt's army chief call for rallies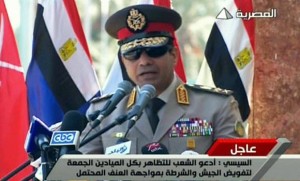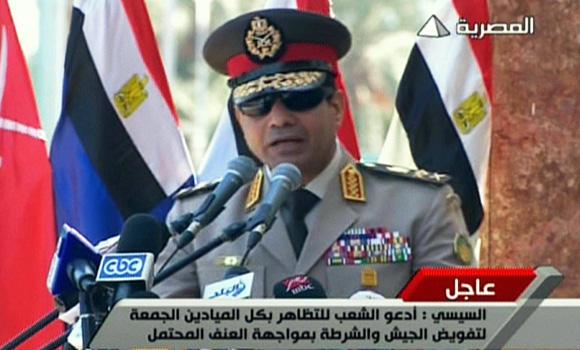 The military chief who ousted Egypt's elected president called on the public Wednesday to take to the streets to give him and the police a mandate to tackle "violence and terrorism," in an address that pointed to a possible move against supporters of the Islamist leader.
The call by Gen. Abdel-Fattah el-Sissi, made in a speech to a graduation ceremony for military cadets, underlined how the military chief is the source of real power in the country despite the creation of a civilian government after the July 3 coup that removed Muhammad Mursi.
His comments appeared designed to secure a public cover for what could be a move to dismantle sit-in camps by Mursi's supporters in Cairo and elsewhere, as well as a campaign against Islamic radicals that have stepped up attacks on security forces in Sinai. El-Sissi called for a massive turnout in Friday rallies to give him a "mandate" to do what is "necessary" to stop bloodshed.