Eight-year-old Bangladeshi prodigy vies in 18th edition of Quran award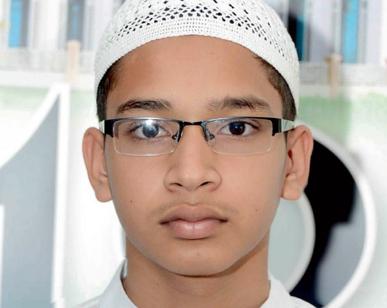 Mohammad Amdadulla MD Tajul Islam is the youngest participant in this year's competition.
As the Dubai International Holy Quran Award turns 18 this year, its fame has spread regionally and further with two under-teen prodigies among the nearly 90 contestants hoping to make their mark.
Ibrahim Bu Melha, Adviser to the Ruler of Dubai for Cultural and Humanitarian Affairs, said now youngsters too are showing a talent for outstanding performances and melodious recitations. "The award is gaining popularity locally, regionally and abroad and it has become a dream for many to chip in," he said.
This year, the youngest participant is from Bangladesh. Mohammad Amdadulla MD Tajul Islam, who is under eight years nine months old, made his public appearance at 10.30pm on Tuesday.
The other young participant is Julaybeeb Noman Uddin from Australia. Bu Melha said the 11-year-old with a beautiful voice was tested on Monday night.
Bu Melha said the number of competitors this year — 89 — is the highest in all international Quran awards worldwide.
All contestants need to clear an initial qualifying test. This year, four of the contestants were disqualified. So far, 27 contestants have sat for the final public examinations being held at the Dubai Chamber of Commerce and Industry every night from 10.30pm. Next year, DIHQA will also organise the first global forum for Quran arbitrators in the region.
Bu Melha said the seminar would bring international Quran judges from all over the world. The event will highlight the accumulative expertise of the veteran scholars.
The Holy Quran contest, the main branch of DIHQA, will see seven more memorisers on Wednesday night. They are from countries as diverse as Libya, Indonesia, Burundi and India.