Facebook shares continue to drop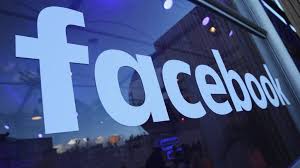 Facebook has seen its shares plummet and market capitalization take a beating amid one of the biggest data leaks in the company's history.
After closing at $185.09 per share Friday, the social media giant's shares ended Tuesday at $168.15, down 9.1 percent.
This brought down the company's market capitalization from $537.7 billion to $488.5 billion during the period, marking a $49.2 billion loss in value.
Thirty-three-year-old co-founder and CEO Mark Zuckerberg also saw his net worth decrease from $74.5 billion Friday to $67.7 billion, taking a hit of $6.8 billion in just two trading days.
As of Tuesday, the world's youngest billionaire ranked seventh, down two spots on the Forbes World's Billionaires list.
Facebook's stock has been hit hard since reports Saturday suggested that London-based private data analysis firm Cambridge Analytica acquired the private information of approximately 50 million Facebook users without their permission and used that data in U.S. elections in 2014 and 2016 as well as during Brexit.
It was reported early Tuesday that the U.S. Federal Trade Commission (FTC) has begun its own investigation into the company to determine whether Facebook violated terms of a consent decree in 2011 about handling the data of its users.
The company could face millions of dollars in fines if the FTC finds it violated the decree which could lead to further losses in the company's shares and market value.
Late Monday, Facebook hired an independent auditing firm to investigate Cambridge Analytica's office in London, but auditors were told to stand down early Tuesday by the U.K. Information Commissioner's Office, which is seeking a warrant to conduct its own investigation.