Fasting month brings happiness and joy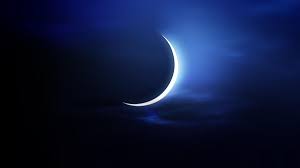 There is an air of festivity even as the holy month of Ramadan is just a few days ahead.
Excitement can be seen writ large on the faces of citizens and expatriates as they plan for the festive month; family gatherings are among the many enjoyable events unfolding.
The fasting month brings happiness and joy and this is more than evident among the residents who have been preparing for the occasion. Grocery stores are inundated with orders from families who are keen on offering new and traditional dishes.
Ramadan offers and promotions are attracting women and children in particular. They all seem to be keen on shopping for the month in order to avoid the last-minute rush.
Everyone is engaged in preparing for the long awaited month.
Rukhsana Munawwar, a housewife, said: "Grocery shopping is very time-consuming.  Thus, I have already stocked up all my requirement of food and foodstuffs before there are seasonal mark-ups in their prices. I am now ready to welcome Ramadan and can prepare myself spiritually, mentally and physically for making the best of this Ramadan."
One major highlight of the month is that people gather together for the fast-breaking ritual at dusk. This is also the occasion for families to host special feasts and parties for their relatives and friends. So, women in particular are busy finalizing their cuisine for such parties.
Spicy vegetable or paneer fritters, spicy fruit chaat, dal, dates, basbousa, mahalabia, kanafeh, rooh afza (special rosy pink drink), tea and coffee, including soups and samosas, are among the most popular dishes prepared and offered by families. Lassi is a typical dessert containing apricot, nuts, and dried fruit that is equally popular.
This is also the occasion for men, women and children to plan and resolve how they will improve themselves and change their habits.
Tehreem Ghori shared her plan, saying: "I am trying to streamline my routine so as to get a maximum opportunity to offer taraweeh and the Lailat Al-Qadr prayers during the later days of Ramadan"
.
Ramadan brings opportunity for local designers to showcase their products on a popular platform.