Haj sermon calls for unity as pilgrims fill Arafat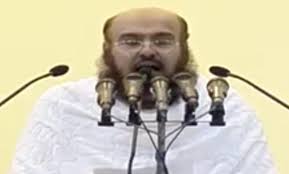 Sheikh Abdul Rahman Al-Sudais, imam of the Grand Mosque, led the multitude of pilgrims gathered in Arafat, in prayers after delivering the Haj sermon.
Delivering the wide-ranging sermon, Al-Sudais called on muslim leaders to work together to solve the many issues that are confronting the Ummah.
The imam said that "terrorism doesn't belong to any religion or nation." He also asked pilgrims to avoid politics during the Haj.
Al-Sudais gave the sermon this year instead of the Grand Mufti Abdulaziz Al-Ashiekh after he was sidelined due to health reasons. Al-Ashiekh sat on a chair as he listened to Al-Sudais encourage pilgrims to benefit from their time at Arafat and the rest of their Haj.
He urged the unity of the muslims and warned about deviant ideologies reminding parents, teachers and scholars the responsibilities they have in nurturing the young away from deceptive messages.
Makkah Gov. Prince Kahlid Al-Faisal sat with worshipers as he listened to the sermon in which Al-Sudais thanked Custodian of the Two Holy Mosques King Salman and the organizers of the Haj for their efforts in making the Haj easy for pilgrims.
The sheikh said that scholars are the inheritors of the prophets and that they should speak with truth and be a good example to the people.
Al-Sudais also asked those in the media to show responsible reporting by avoiding "sensationalism and rumours" and using their efforts to aid unity.