Imam of Prophet's Masjid passed away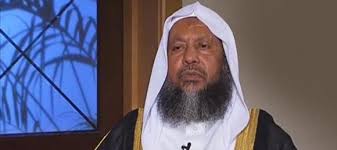 Former Imam of the Prophet's Masjid in Madinah Sheikh Muhammad Ayub passed away on Saturday morning. He was 62. Funeral prayer for the sheikh will be held at the Prophet's Masjid and his body will be buried at Al-Baqee Cemetery, Al Madina Arabic daily reported.
Sheikh Ayub, a renowned reciter of the Holy Qur'an in the Hijazian dialect, was appointed as assistant imam at the holy masjid in 1410 H (1989) and served as imam until 1417H. He has been reappointed as imam of the masjid during last Ramadan after a gap of 19 years as per the directive of Custodian of the Two Holy Masjid King Salman. He had also served imam of several other masjid in Madinah, including Quba Masjid.
Born in Makkah in 1952, Sheikh Ayub had his preliminary education in Makkah and higher studies in Madinah. He had served as member of the scientific committee at the King Fahd Qur'an Printing Complex of Madinah. Sheikh Ayub is famous for his Qur'an recitation across the Arab and Muslim world.