Indian judge calls pre-marital relations immoral, against religion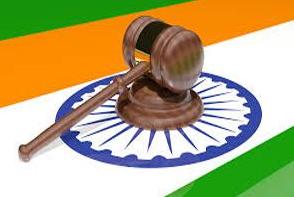 An Indian judge has declared premarital sex "immoral" and against "every religion" and added that no educated woman should have sex believing that her partner will marry her.
Sessions court judge Virender Bhat made the comments while finding a 29-year-old Indian man not guilty of raping a woman just because he had promised beforehand to marry her.
"When a grown up, educated and office-going woman subjects herself to sexual intercourse" she does so "at her own peril," Bhat was quoted as saying by the Press Trust of India.
Bhat made the statements late last month in a New Delhi court but they were only reported by local media on Monday.
Premarital sex remains taboo in many parts of India even as the country undergoes rapid social change after economic reforms in the 1990s opened up the country to the rest of the world.
The comments come after a Delhi judge last year termed live-in relationships immoral and an "infamous product of Western culture."
Bhat was ruling in the case of a woman who filed a complaint of rape against the man, an Indian employee of a multinational company, in May 2011.
The woman alleged that the man, whom she met through a chat website in July 2006, had sex with her on several occasions by promising to marry her.