London court issues arrest warrant against Nirav Modi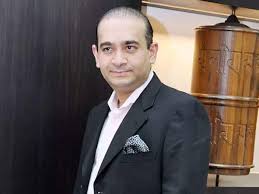 A court in London has issued an arrest warrant against fugitive Indian diamantaire Nirav Modi, who is accused of bank fraud by the Indian government. The Indian government had moved an extradition request for Modi, who is currently in London, ED sources said in Delhi.
Earlier this month, Modi, who is wanted by Indian agencies in the Rs13,500 crore Punjab National Bank fraud case, was spotted in London, a UK media report said. A video released by the UK's The Telegraph newspaper showed Nirav Modi walking the London streets. He wore a changed look-with handle bar moustache and long hair.