London has the most billionaires in the world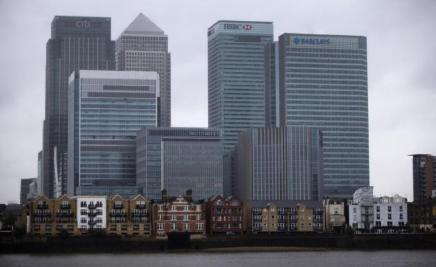 London has more billionaires – in pounds sterling – than any other city around the globe, The Sunday Times has reported.
According to the newspaper's annual rich list, the British capital is home to 72 people with family wealth of more than £1bn ($1.68bn).
The majority of billionaires in London were born abroad, reflecting the appeal of the city to elite international investors, Reuters news agency said.
The second most billionaire-rich city is Moscow, which has 48, followed by New York and San Francisco with 43 and 42 billionaires respectively.
The newspaper put the combined wealth of the 104 billionaires on its list at £301bn pounds, up more than £50bn pounds since 2013.
The UK has more billionaires per head of population than any other country, followed by the US and Russia.
UK's top 25 billionaires:
1. Sri and Gopi Hinduja, £11.9bn, up £1.3bn
2. Alisher Usmanov, £10.65bn, down £2.65bn
3. Lakshmi Mittal and family, £10.25bn, up £250m
4. Len Blavatnik, £10bn, down £1bn
5. Ernesto and Kirsty Bertarelli, £9.75bn, up £2.35bn
6. John Fredriksen and family, £9.25bn, up £450m
7. David and Simon Reuben, £9bn, up £719m
8. Kirsten and Jorn Rausing, £8.8bn, up £3.69bn
9. Roman Abramovich, £8.52bn, down £780m
10. The Duke of Westminster, £8.5bn, up £700m
11. Galen, Hilary and George Weston and family, £7.3bn, up £650m
12. Charlene de Carvalho-Heineken and Michel de Carvalho, £6.36bn, down £635m
13. Mohamed Bin Issa Al Jaber and family, £6.16bn, up £1.65bn
14. Carrie and Francois Perrodo and family, £6.14bn, new
15. German Khan, £6.08bn, new
16. Sir David and Sir Frederick Barclay, £6bn, up £3.65bn
17. Hans Rausing and family £5.9bn, up £1.18bn
18. Nicky Oppenheimer and family, £4.57bn, up £785m
19. Earl Cadogan and family, £4.2bn, up £525m
20. Joseph Lau and family, £4.03bn, down £570m
21. Sir Philip and Lady Green £3.88bn, no change
22. Denis O'Brien, £3.85bn, up £486m
23. Mike Ashley, £3.75bn, up £1.45bn
24. Sir Richard Branson and family, £3.6bn, up £86m
25. Idan Ofer, £3.43bn, new