London Living Wage to increase to £10.55 an hour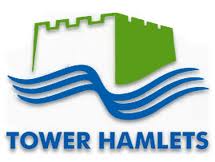 Tower Hamlets Council employees are set to receive the minimum of the new London Living Wage of £10.55, which was announced on 5 November, 2018.
The London Living Wage rate is a voluntary pay level that is higher than the legally enforceable minimum wage because it is independently calculated based on what people need to survive on.
The council is one of over 4,700 accredited living wage employers including 1/3 of the FTSE 100 companies and major household companies like IKEA, ITV and Everton FC who voluntarily pay their employees this rate.
John Biggs, Mayor of Tower Hamlets said: "I'm proud that Tower Hamlets is an accredited London Living Wage employer, so we pay at least the London Living Wage to our staff. London is a hard place to make ends meet and I'm determined that we will pay workers properly. The London Living Wage reflects the cost of living in the capital, and is significantly higher than the Government's 'national living wage'".
The council is committed to implementing the increase and continuing to increase pay levels for the lowest paid staff including apprentices.
Councillor Motin Uz- Zaman, Cabinet Member for Work & Economic Growth, said: "I welcome the new London living wage and I urge other employers and businesses in our borough to sign up to it. It means fairer pay for employees, and also benefits the employer."