Mark Zuckerberg becomes world's 6th richest person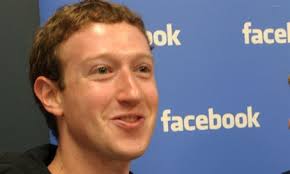 Mark Zuckerberg's Facebook empire just keeps growing. The 31-year-old CEO of the social network is now worth about $47 billion, making him the sixth-richest person on Earth, according to Bloomberg.
Facebook on Wednesday released a stellar earnings report for the fourth quarter of 2015, which sent stocks soaring more than 13% in early-morning trading Thursday. Zuckerberg's wealth is primarily in Facebook stock, so the rally boosted his net worth by $1.2 billion for the year.
Charles and David Koch, who Zuckerberg surpassed, have seen their net worth decline due to falling oil prices.
The richest person in the world remains Bill Gates, who has a net worth of $78 billion. He's followed by Amancio Ortega ($70 billion), Warren Buffett ($59 billion), Jeff Bezos ($52 billion) and Carlos Slim ($48 billion).