Mayor launches new Mile End Children's Centre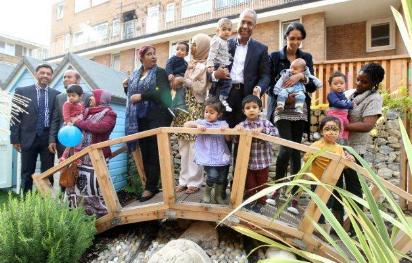 The Mayor of Tower Hamlets formally launched the Mile End Children's Centre on Thursday, October 16. Lutfur Rahman, Mayor of Tower Hamlets, joined residents at the centre's Health and Wellbeing day.
Guests were given the chance to look around the new building and play garden at the community event.
Parents, children and visitors were also given the opportunity to meet staff and find out about the wide range of children's services and activities available to them.
Children took part in play activities such as dancing, face painting, games and crafts. There were also information stalls offering healthy living advice.
Mayor Lutfur Rahman said: "I am delighted to launch the new Mile End Children's Centre to support our families. We hope that the services offered here give all residents from the area the opportunity to achieve their goals."
Cllr Gulam Robbani, cabinet member for Education and Children's Services, added: "This new facility is another positive step by the council in providing affordable childcare for all of our residents and I hope they access this fantastic new facility."
The centre is located in 9 Bede Square, Joseph Street, off Bow Common Lane, E3 4GY.