MFA Zaman became a selector in ICC World Cup Cricket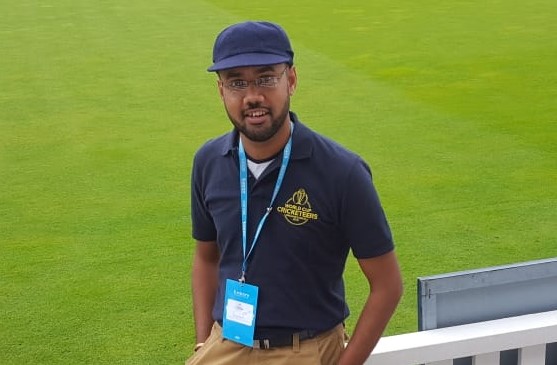 MFA Zaman became a selector in upcoming ICC Cricket World Cup 2019. The 'World Cup Cricketeers' as they will be known, will make up 4,000 volunteers who will be the faces of the international tournament, welcoming fans, cricketers from around the world to England and Wales when the ICC Cricket World Cup returns for the first time since 1999. And Zaman would play a key role as a selector to select volunteers from around the world for this big event of world cricket. More than 20,000 people showed interest to become a volunteer. But 10,000 applications have received and 6,000 applicants will be interviewed for the volunteer role.
MFA Zaman was the London Ambassador in London Olympic 2012 and involved with The Rugby World Cup 2015 at England. Also He is Team London Ambassador of The Mayor of London. Zaman said, It is a big honour for me to be part of ICC World Cup as a selector. Especially it is a new step in my career after The London Olympic and The Rugby World Cup. I am always passionate and dedicated as volunteer because it turned my life in a positive way. Now it is time to give back to volunteering service with my experience. Even it is volunteer service but I always take it as my responsibility where I maintain my time, ethics, value and positive attitude. Nothing is ease but it is possible when intention is clear and honest. Volunteers have a key role to make a successful event. So it is very important to select the most dedicated volunteer who is experienced, enthusiastic and passionate. With selection board, selectors are working hard to choose the right person for a memorable event. Across 11 host venues and cities the volunteers will play a key role in the delivery of the 6 week tournament with a range of roles including spectator services, transport, broadcast & media, accreditation and hospitality. With over a million people expecting to attend matches and ICC World Cup activations in England & Wales next summer so we are looking for most enthusiastic volunteers. A successful tournament cannot be run without our 'World Cup Cricketeers' and we hope to make a most ever successful Cricket World Cup with volunteers.
MFA Zaman has been awarded for his dedicated volunteer service by The Muslim News 2018, Muslim Aid 2014 and nominated for an award by The Faith & Belief Forum, Calderdale Community Service. The founder of Safe & Save, Zaman is an ECB cricket umpire. As a first Bengali Muslim he was interviewed by the famous BBC One Show where world's most profileic personality attended. Also his project news covered by BBC and other media service. He runs in London Marathon, Brighton, Birmingham Marathon and many half marathons to help the disabled kids who are involved with sports. His run has promoted by world famous cricketers such as Sir Garfield Sobers, Sir Viv Richards, Sir Clive Hubert Lloyd, Gordon Greenidge MBE, British athlete Daley Thompson MBE, David Hemery CBE, Andy Barrow, British comedian Russell Brand. His article published in various organisations which motivate & inspired many to make a positive change in life and give service as volunteer. He served the Volunteer Centre Lewisham as a Vice-Chairman. He is the co-founder of Community of Jews & Muslims and involve with Team London, Near Neighbours, Active Newham, Newham Cricket Club, Bart's Health NHS Trust.