MFA Zaman nominated for the London Faith & Belief Award
The Faith & Belief Forum is bringing together unsung heroes and shining a on their inspirational service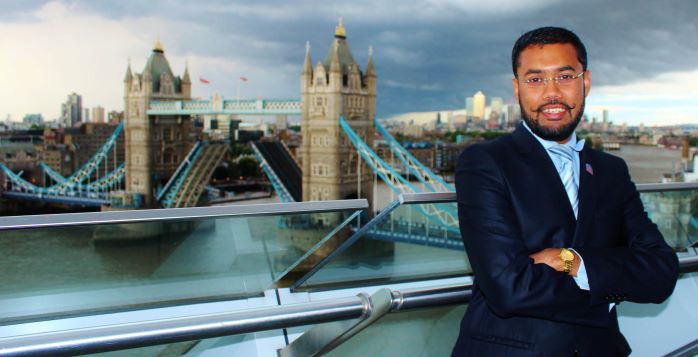 Mfa Zaman has been nominated for The London Faith & Belief Forum Awards 2018. The Faith & Belief Forum has worked tirelessly for over 20 years to build good relation between people of all faiths and belief and to create a society where difference is celebrated. London is a place for all faiths and beliefs where 24,000 voluntary organisations actively serving the community. And The Faith & Belief Forum is bringing together unsung heroes and shining a on their inspirational service. The London Faith & Belief Forum Awards supported by Her Majesty's Lord Lieutenant of Greater London's Council on Faith.
Winners will be announced in an Award Evening at The Royal Society of Medicine on 27th November Tuesday where Sir Ken Olisa OBE, The Lord Lieutenant of Greater London, Phil Champain, Director of The Faith & Belief Forum and others renowned guests will be attending.
The Ambassador of London Olympic 2012; Mfa Zaman is known for his dedication and determination to service. He is involved with charity work & volunteer service from number of years. Once upon a time he was homeless and had no shade on head, no support to survive. But today he stands on his own feet, which inspire & motivate who wants to make a change in their challenging life. He knew, he had no one but he never stops himself to make changes. He believes, If no one answers your call, they are afraid and turn away than walk alone to prove your value. One after another he faced trials and storms but never stopped his journey to cross the winning line. He started his own charity 'Safe & Save' to serve those people in community who are struggling to share their problem, difficulties. He started mentoring to overcome from difficult moment in life and counselling to prevent divorce in society. He opened a project 'I Am With You' to help and feed the homeless in London. It was covered by the BBC because during Christmas & New Year Eve, he helped the homeless with food, warm clothes, gift etc. because Zaman knows their pain as a homeless.
Zaman is a co-founder of Community of Jews and Muslims. It is a London based Inter-faith group which building a meaningful connections and community relationships, planning various events and gatherings. They are working tirelessly to make strong bonds between 2 faiths with peace & love. They organised Inter faith talk & events where people attended to share their idea, value and make a new friendship. Also they give their support different Inter Faith organisation and group to make a safe place for all faiths where people share and live together with peace and love.
Mfa Zaman has been awarded for his dedicated volunteer service by The Muslim News 2018, Muslim Aid 2014 and nominated for an award by Calderdale Community Service. Also he was interviewed by the famous The BBC One Show where world's most profileic personality attended.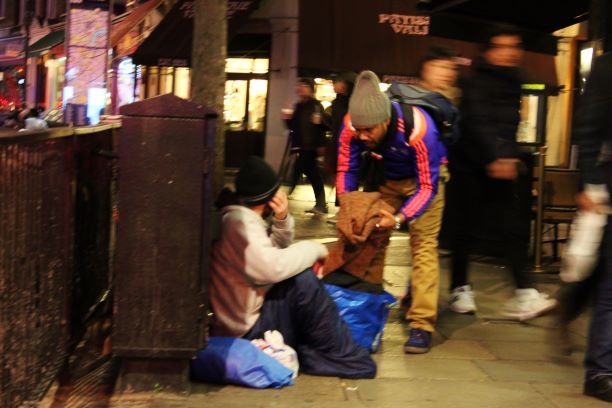 In Ramadan 2017; he participated in a national movement The Great Big Walk with Jo Cox Foundation and Eden Project. He walked 616 miles from Yorkshire to London while he was fasting more than 15 hours. He visited many community project, charities and met with local MP, Mayor and Councillor. He especially met with volunteers to encourage them and share the idea to make a strong, better community.
Also Zaman is involved with different sports. He became a selector in upcoming ICC Cricket World Cup 2019 in England and Walsh. He has a key role to select 4,000 volunteers from around the world. He is an ECB umpire.
Zaman runs in London, Brighton, Birmingham Marathon and many Half Marathon to help the disabled kids who are involved with sports. His run has promoted by world famous cricketers such as Sir Garfield Sobers, Sir Viv Richards, Sir Clive Hubert Lloyd, Gordon Greenidge MBE, British athlete Daley Thompson MBE, David Hemery CBE, David Weir CBE, Katherine Grainger CBE,Shelly Woods, Andy Barrow, British comedian Russell Brand. His documentary and article published in various organisations which motivate & inspired many to make a positive change in life and give service as a volunteer.
Rugby World Cup 2015 England's volunteer Zaman served the Volunteer Centre Lewisham as a Vice-Chairman& Trustee. Team London Ambassador Zaman is involved with Near Neighbours, Active Newham, Newham Cricket Club,Metropolitan Essex Association of Cricket Club, Bart's Health NHS Trust, The British Legion.
Mfa Zaman said, Only the wearer knows where the shoes pinches. So I know how painful it is and become my duty to take off this pinch. Also make sure, this pinch will not hurt anyone. I am really grateful to my Lord who put me in test and again helped me to learn from the test. My faith, believe, dedication and determination helped me to come here. It was never ease. I had no one to hold my hand and no tears left to cry. But my vision and focus on how to overcome difficulties and become successful with an example. While I was trying to recover with positive vibe; I found few people who helped to go ahead. Always I want to remember and show my respect to these special people who hold my hand and support, motivate me to walk on my vision. Without them; I will not able to stand here because I had nothing even no place to live.
As a volunteer I am trying to give the best service to this society. Same time helping those who wants to make a positive change in their life. I always work with integrity, honesty. My work is to serve the creation of my Creator who blessed me with lots favours. Volunteer work creates a positive vibe, which helps me to motivate myself. And this motivation is helping the British society. We could not compare our life with money, house and social status. End of the day, this person is successful and happy who done something good for this world.
My motive in volunteer work is; I am doing volunteer service to help others without expecting in return from them, which will help me to become a truly generous.