Microsoft agrees to buy LinkedIn for $26.2bn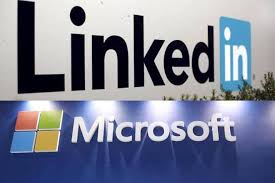 Microsoft Corp. agreed to buy LinkedIn Corp. for $26.2 billion in cash, the companies said in a statement on Monday.
The offer of $196 per share represents a premium of 49.5 percent to LinkedIn's Friday closing price.
"Today is a re-founding moment for LinkedIn," Reid Hoffman, chairman of LinkedIn's board, said in a statement.
Jeff Weiner will remain CEO of LinkedIn, reporting to Microsoft CEO Satya Nadella.
The deal is expected to close in 2016.