Mile End Park tree planters lead the Big Climate Fightback in Tower Hamlets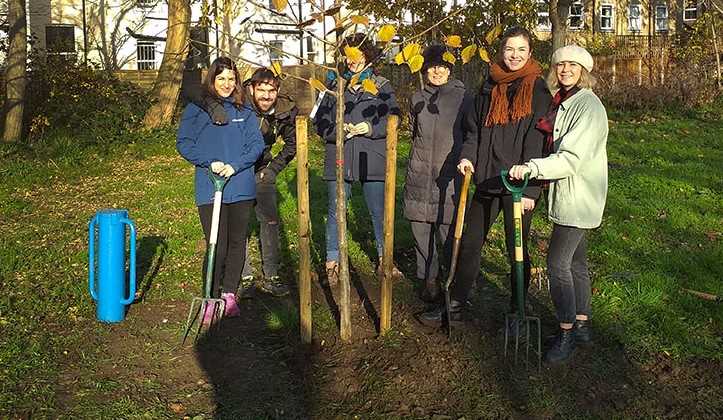 Tower Hamlets Council hosted a community tree planting on Saturday 30 November, as part of the Woodland Trust's Big Climate Fightback.
The event saw volunteers plant a mixture of deciduous and evergreen tree species on Haverfield Green to help enhance the Mile End Park Woodland Trail and provide continuous canopy cover of trees from one end of the park to the other.
Stephen Murray, Head of Tower Hamlets Arts, Parks and Events, said: "Our award-winning parks are a jewel in the crown of Tower Hamlets. It's essential that we keep them replenished with new trees and support this crucial climate change initiative."
A variety of tree species including Common Alder, Beech, Silver Birch, Wild Cherry, Bird Cherry, Hazel, Hornbeam, Large Leaf Lime, Small Leaf Lime, Scots Pine, Wild Service and Yew were chosen to replicate native tree species that you would expect to find in British woodland.
A diverse mixture of species has been chosen to help enhance biodiversity outcomes. This mix of species also enables the council to teach local interest groups about a greater number of tree species, when giving woodland trail talks to local interest groups on the importance of trees.