Ministry denies Haj age restrictions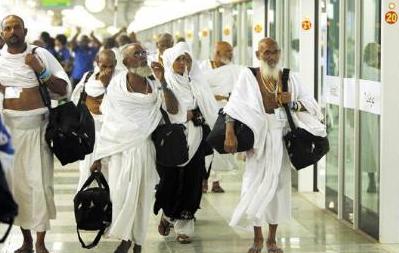 There has been no official age restriction on Umrah and Haj pilgrims over the age of 65, said Ali Al-Ghamdi, an official at the Haj Ministry.
Advice has been issued to pilgrims above a certain age and to children as part of preventive measures to control the spread of the virus in the Western Province, he said.
"The deadly coronavirus has reduced the number of domestic pilgrims but has had no impact on applications for Haj and Umrah pilgrims coming from abroad," said Al-Ghamdi.
The Haj Ministry has also not received any inquiries from Haj missions about potential restrictions in the wake of the coronavirus, he said.
Preparations for the upcoming Haj season are in full swing and the process of issuing visas was completed two months ago, Al-Ghamdi said. "The Haj and Interior Ministries are the sole entities authorized to issue advisories on Haj matters."
Pilgrims arriving from abroad into King Abdulaziz International Airport were not seen wearing face masks, Arab News confirmed. Airport staff also said that hardly anyone was seen wearing face masks on the premises.
"The coronavirus may be a cause for concern for residents within the Kingdom, but not for us," Abdul Salam Kutty, a pilgrim who recently arrived from Calicut, India, told Arab News.
"We have been reading about the spread of this virus in Jeddah, but this did not deter us from embarking on our pilgrimage," said Nayeemullah Sharif, another Indian pilgrim who had arrived from Hyderabad.
Samah Al-Ezz, an Egyptian medical practitioner who arrived from Cairo to perform the Umrah, expressed similar views.
"I intend to visit Makkah next week irrespective of the situation," said Mohammed Sarwar, an Indian expat who lives in Washington D.C.
Airline officials said that business has not been affected and that there have been no flight and hotel cancellations.