More than 13 million tourists visited Dubai in 2014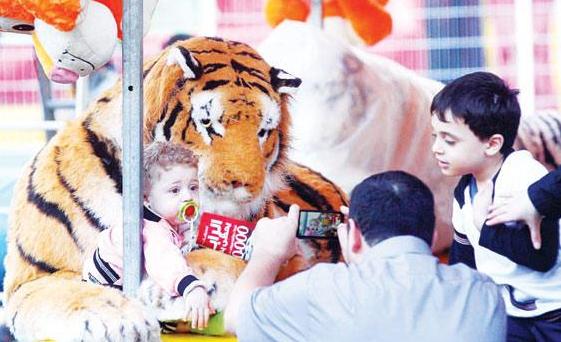 Dubai attracted more than 13 million visitors last year, official figures released on Monday showed, as the cash-flush emirate looks to reap the rewards of its growing tourism sector.
A total of 13.2 million foreigners headed to Dubai in 2014, an increase of 8.2 percent compared with the previous year, its tourism department said.
It said it hoped to attract 20 million tourists a year to Dubai by 2020, when the city will host a World Expo.
Figures released in March showed that hotels in the emirate posted a 9.8 percent rise in revenues to $6.5 billion (5.8 billion euros) last year — the sector's best annual result since the 2009 financial crisis.
Turmoil in most of the traditional tourism destinations across the Middle East appears to have helped Dubai capitalise on its reputation as a safe haven for tourists and businesses.
Dubai's economy contracted 2.4 percent in 2009 when it rattled global markets over its debt crisis before receiving a $10-billion bailout from Abu Dhabi, its oil-rich partner in the Emirates, and reaching restructuring deals with lenders.